4-10 is the last level of the Toxic Swamp in campaign mode, in which you fight the Light Sage. This level is pretty hard because the light wizard's attack can kill groups easily. Skully archers are 1 hit ko if not maxed.
Strategy
You'll Need
How-To
Send out as many archers and vampires as you can but each row needs to be guarded by a defensive team. I recommend sending out skullys to weaken the light sage's wizards.
Extra Information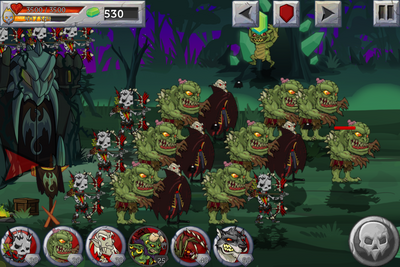 Community content is available under
CC-BY-SA
unless otherwise noted.